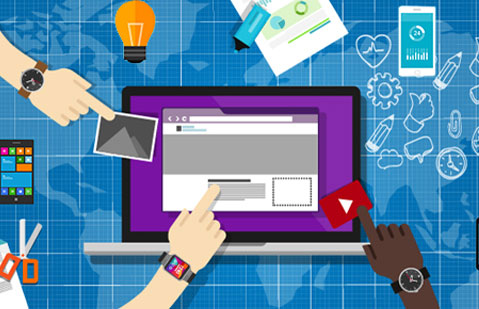 Website Content is the most crucial aspect of a website giving details about the origin/ aims/motives/objectives/services/products and much more. Without a perfectly written content a site is as incomplete as the body without its soul. Hence, content becomes the soul of the website. It compensates for the physical absence of the owners/managers.
Therefore, we have a team of writers who are well-equipped with language suiting the needs of the clients again. For technical writing or non- technical writing, for creative content or for factual content, we have all kinds of writers and their expertise is fully realized for our clients. All write-ups are further edited, proofread, checked for plagiarism and Copyscape before they are delivered to the client. Our team of content management includes; website content writers, technical writers, SEO writers, editors and content strategists.
Google's ever changing algorithm has made it mandatory for companies to adhere to norms for owning quality content. This further makes companies to pull up their sleeves to generate unique and quality content. The need for content in large quantity does not allow business to devote time and effort. This makes Mark Infotech brings in the real value for the money while decreasing the execution costs as much as possible. Ask us for our competitive rates and discounts on bulk work.
What more?
We also have a bunch of independent writers. You can hire as many as you need for your short term content writing requirements.